Magheragall Craft Group
The Craft Group meets from 10 am - 12 noon and anyone who would like to join us is very welcome. Just let Christine know to expect you. Her number is on the Parish Organisations page at the back of the Parish News.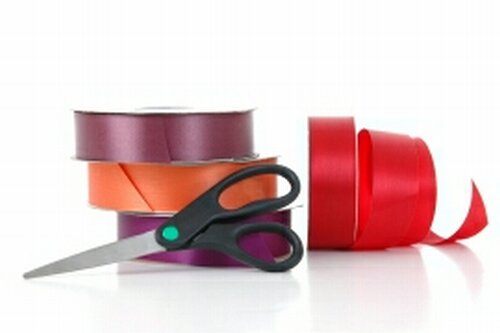 Diamond Jubilee: Elizabeth
'To love and to cherish'
In 2011 the marriage of Prince William to Catherine Middleton was the celebrity event of the year. The world-wide television audience for the wedding in St Paul's cathedral was numbered in hundreds of millions and the media coverage bordered on the hysterical. It may be hard for people under seventy to believe, but the engagement and later the marriage of Princess Elizabeth to Lieut. Philip Mountbatten attracted a similar level of public interest 65 years ago, though the celebrity scene was somewhat more restrained in those days.
People had known for some time that love was in the air. The dark and petite princess was often to be seen with her tall and fair-haired escort. Speculation in the popular press was rife. Was the heir to the throne about to be engaged to this handsome young naval officer, despite his Greek and Danish family background - and even family connections with Germany?
Eventually the engagement was announced, to be followed by the information that Philip would renounce his Greek and Danish titles. Indeed, when they married he even gave up his family name, Mountbatten, though not without regret. 'Am I the only married man', he asked, 'whose children will not bear his name?' He became Philip Windsor - a more reassuringly British surname than his foreign-sounding family name, I suppose.
The wedding was eagerly anticipated. Britain was in the middle of long years of post-war austerity. Food was still strictly rationed, and the first months of 1947 saw a cruelly cold Winter, when the temperature refused to climb above freezing for weeks on end and coal was in short supply because trucks full of it were stuck in ice-locked sidings. People were wondering - if this was how it was for the victors, how were the vanquished faring? (The answer was, about the same, as it happens.)
So the prospect of a glamorous and splendid public occasion lifted the spirits. Thousands of people camped out on the streets of London on a damp November day to watch the royal carriages sweep past on their way to Westminster Abbey, a to catch a glimpse of the bride, and then the married couple on their way back. Even in black and white photographs one could see how happy they were and the depth of their love for each other. This marriage, at least, was certainly made in heaven.
There was more public rejoicing the following year when their first child, Charles, was born, to be followed by Anne in 1950, Andrew in 1960 and Edward in 1964. The House of Windsor was truly in business again!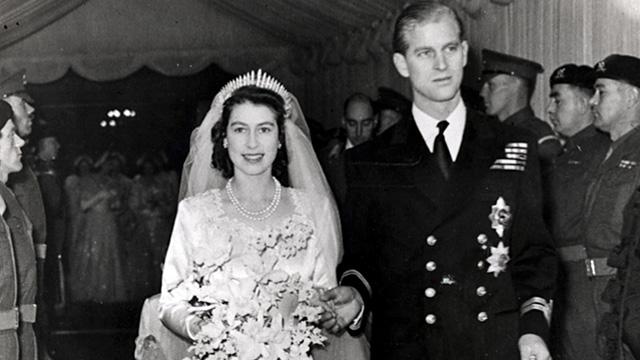 Keeping The Graveyard And Surrounding Countryside Tidy
Many people who visit are church comment on our well kept and tidy graveyard.
In keeping it tidy an important part is played by those who tend family graves. It is always good to see individual graves being tended by family members, for well kept graves improve the whole look of the grave yard.
As we approach the autumn many family graves are covered in weeds and I would like to gently remind you, if you haven't been out for a while, to pay a visit and tidy up your family grave.
When visiting the grave yard, please use the bins provided for the disposal of rubbish, respecting both the graveyard and also the fields of our neighbours.


'Engage, empower and enable'
are themes of
Connor Vision Strategy
Clergy from parishes across the diocese attended the launch of Connor's Vision Strategy in St Anne's Cathedral, Belfast, on Wednesday February 8. They came from parishes big and small, urban and rural, to hear the Bishop of Connor speak about how the diocese proposed to help them engage with their communities, empower them in their ministry, and enable them to bring about change. The Rt Rev Alan Abernethy said: "It is time to put together some thoughts on how we go into the future. As a church we have been talking about decline and we are struggling to make sense of what is happening today."

The launch of the Vision Strategy follows a survey of parishes in Connor Diocese during 2011 which produced a 93 per cent response rate. Plans for a vision strategy were announced at Diocesan Synod last October, and a working group has been meeting to drive the strategy forward. Speaking at the launch, which was attended by clergy from virtually every parish in Connor, Bishop Alan said that parishes had to work together to tackle problems. "I sat in a rector's chair for a long time and I know how lonely and isolated it can be," he said. "This strategy is not aimed at making life more difficult, but at empowering, encouraging and enabling you in what you have to do and to help you do it together." The Vision Strategy, he said, was inspired by the word 'connections,' or 'disconnections.' "Parishes are often disconnected from the local community," he said. "When I was growing up everything was church based. How do we now find connections in our own communities?" The Bishop continued: "We have to discover how we incarnate the presence of Christ in our parishes." He outlined three themes to the strategy – engaging culture, empowering ministry and enabling change.
Relating to changing culture, Bishop Alan said the key point was 'things aren't the way they used to be.' The pace of change just in a lifetime has been 'staggering' he said, but added that there are people looking for a spiritual but not religious life. "How do we engage with that?" the Bishop asked. "People are looking for a connection with God and there is a real need for the church to engage with that culture so people see something they want to be part of. We cannot run away, as we have in the past, and hide in our spiritual sanctimonious bubble." Bishop Alan outlined ways of empowering clergy in their ministry.
These included Quiet Days and a clergy conference later this year. He urged clergy to do things creatively in their parishes, adding: "Our parish structures cannot continue with a just clergy ministry." Bishop Alan admitted that making change was 'very, very difficult' but stressed that change was going to happen. "We need to find ways to manage change carefully," he said.

Looking ahead, Bishop Alan said he would be addressing the subject of the Gospel and Culture today in his three Lent seminars. After Easter, he will visit every Rural Deanery to share this vision with all parishes and their select vestries and to engage them in addressing the issues facing our churches. "I will give you direction, but it won't work unless you engage with it," the Bishop told clergy at the launch. "This will allow people to work together for the good of God's kingdom and his Church." The diocese is looking at the possibility of employing a development officer to work with parishes and establish where they need help.

Bishop Alan said that following the rural deanery meetings, which will take place from April until September, the strategy will come before the next diocesan synod. "Let's do this together and let's enjoy the journey," he said.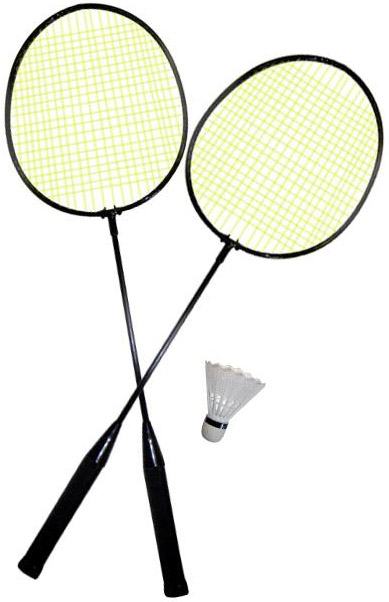 Church of Ireland Badminton League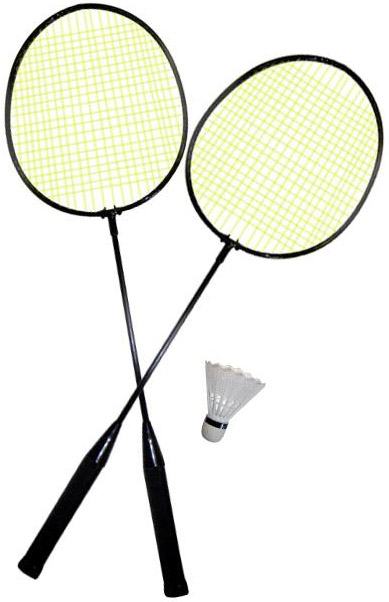 Celebrating 80 Years!!!!

The Church of Ireland Badminton League is celebrating its 80th birthday this year and is trying to contact past players and friends. Can you help?
Beth McCabe, Honorary Secretary writes -
The Church of Ireland Badminton League is celebrating its 80th birthday this year and we are calling on any past members and friends who played in church clubs to get in touch and to share their memories.

A special celebration of our 80th anniversary will take place at our Annual Dinner and Trophies Presentation on Friday 27th April 2012 to be held at Edenmore Golf and Country Club in Magheralin. We would be delighted if any past badminton players and friends would like to join us on this occasion.
The League was founded in 1932 "to promote team spirit, fellowship and interest in sport," as it says in its mission statement. It is one, if not the only church badminton league still in existence in Northern Ireland today which is testament to the dedication and support of its members. Even through the years of 'the Troubles' in Northern Ireland took its toll, the League continued to grow in enthusiasm as an outlet for young people to enjoy the sport.
The League colours are a trefoil of the coats of arms of the Archbishop of Armagh, the Bishop of Down and Dromore and the Bishop of Connor, enclosing a shuttlecock and surrounded by the lettering "Church of Ireland Badminton League" and the gentlemen in these three offices, together with others, are Vice Presidents of the League.
If any past members are interested in sharing their memories and attending the annual dinner please contact Beth McCabe, Honorary Secretary, (telephone 028 9442 2173, mobile 079 2994 5188 or by email bethmccabe@madasafish.com).
Thanks and regards
Beth McCabe
Honorary Secretary
Church of Ireland Badminton League
4 Carmavy Road
Nutts Corner
CRUMLIN Co Antrim BT29 4TF
Tel: +44 (0)28 9442 2173
Mobile: +44 (0)79 2994 5188
Email: bethmccabe@madasafish.com

Marriage
Till 18.1 years do us part......This was the average length of the 2600 marriages that ended in divorce in Northern Ireland in 2010. Now that's significantly longer than our counterparts in GB who averaged just over 11 years. How do we build marriages that last the course?
It seems like a bit of a damp squib to be talking about divorce but the fact is that each of these divorces started out as an excited couple exchanging life-binding vows together. How quickly we sometimes forget, or worse break the vows we make.
We don't need statistics to prove divorce hurts but besides the 5,200 spouses, 4,500 children that were directly affected here by divorce in 2010, the pain of divorce then ripples across our family and social circles. We all know family and friends who are perhaps going through this right now.
Let's not be naïve, the Bible makes clear that some marriages will end in divorce, but as Christians we should be fighting for marriage. The Bible tells us that trials and temptations are to be expected and will come. As Christians we are not immune from the "for worse" side of marriage but we can be prepared. In 2010 the Evangelical Alliance launched the Marriage Week survey asking some difficult questions to 1000 people, of whom 97% described themselves as Christians. The 5 most common issues affecting their marriage were: time and work/life balance, parenting, communication, money and sex.
Church leaders ministering to their congregations were also dealing with issues such as infidelity, expectations, and commitment. There must be something that we can do to guard our marriages, and the marriage of others around these potential pressure points?
First of all we encourage and commend churches for all their efforts in supporting marriage. Over 70% of churches here offer marriage preparation and 30% offer marriage enrichment courses. The church leads the way when it comes to relationship education and this is something we should be proud of and publicise. Marriage is a gift from God, let's encourage and protect it passionately.
Secondly, and perhaps more uncomfortably we need to be honest about our weaknesses and proactively protect our marriages like our lives depended on it. Have you discussed any of these potential conflict areas with your spouse? Is there also something to be said for giving other Godly Christians the right to speak advice, encouragement, and even correction into your marriage? When it comes to family breakdown, we need to avoid - like the plague - the attitude of 'well I saw that coming'. Do you 'see that coming' at the moment in your marriage? If so, what are you going to do about it?
Finally, it's good to regularly review God's marriage advice. From the joining together of man and woman in Genesis, to the wedding banquet in Revelation, the Bible has much to say on marriage. Marriage was designed by God to be much more than a cold legal contract God longs to be intertwined among the twists and turns of our marriages. Journeying with Him, our vows can become a daily reality rather than a distant memory.
Article sourced from Evangelical Alliance NI
See below for details of the Marriage Preparation Course that all those marrying in Magheragall Parish Church are encouraged to attend.
Kingdom Builders Extracts from the writings of
The Ministry of Daniel Rowlands (b.1713 d.1790)
Abridged by Nigel Adams

Part Two
From about the year 1738, when Rowlands was twenty-five, a complete change came over his life and ministry. He began to preach like a man in earnest, and to speak and act like one who had found out that sin, and death, and judgement, and heaven, and hell, were great realities.
Gifted beyond most men with bodily and mental qualifications for the work of the pulpit, he began to consecrate himself wholly to it, and threw himself, body and soul, and mind, into his sermons.
The consequence, as might be expected, was an enormous amount of popularity. The churches where he preached were crowded to suffocation. The effect of his ministry, in the way of awakening sinners was something tremendous. "The impression," says Morgan "on the hearts of most people, was that of awe and distress, and as if they saw the end of the world drawing near, and hell ready to swallow them up."
His fame soon spread throughout the country, and people came from all parts to hear him. Not only the churches were filled but also the churchyards. It is said that, under deep conviction, numbers of the people lay down on the ground in the churchyard of Llancwnlle, and it was not easy for a person to pass by without stumbling against some of them."
At this very time, however curious it may seem, it is clear that Rowlands did not preach the full Gospel. His testimony was unmistakably truth, but still it was not the whole truth.
He painted the spirituality and condemning power of the law in such vivid colours that his hearers trembled before him, and cried out for mercy. But he did not lift up Christ crucified in all his fullness, as a refuge, a physician, a redeemer, and a friend; and hence, though many were wounded, they were not healed. How long he continued to preach in this strain it is, at this distance of time, difficult to say. It seems to have gone on for about four years. The work that he did for God in this period, I have no doubt, was exceeding useful, as a preparation for the message of later days.
The means by which the mind of Rowlands was gradually led into the full light of the gospel have not been fully explained by his biographers. Perhaps the simplest explanation will be found in our Lord Jesus Christ's words, "If any man will do His will, he shall know of the doctrine" (John 7v17).
Rowlands was evidently a man who lived up to his light, and followed on to know the Lord. His Master took care that he did not long walk in darkness, but showed him "the light of life."
One principal instrument of guiding him into the whole truth was that same Mr Pugh who, at an earlier period, had thinned his congregation! He took great interest in Rowlands at this critical era in his spiritual history, and gave him much excellent advice. "Preach the gospel, dear sir," he would say;
"Preach the gospel to the people, and apply the balm of Gilead, the blood of Christ, to their spiritual wounds, and show the necessity of faith in the crucified Saviour."
Happy indeed are young ministers who have an Aquila or Priscilla near them, and when they get good advice are willing to listen to it. The friendship of the eminent layman, Howell Harris, with whom Rowlands became acquainted about this time, was no doubt a great additional help to his soul. In one way or another, the great apostle of Wales was gradually led into the full noontide light of Christ's truth; and about the year 1742, in the thirtieth year of his age, became established as the preacher of a singularly full, free, clear, and well-balanced gospel.
The effect of Rowlands' ministry from this time forward to his life's end was something so vast and prodigious, that it almost takes ones breath to hear of it. We see unhappily so very little of spiritual influences in the present day, the operations of the Holy Spirit appear confined within such narrow limits and to reach so few persons, that the harvests reaped at Llangeitho sound almost incredible. But the evidence of the results of his preaching is so abundant and incontestable, that there is no room left for doubt.
One universal testimony is borne to the fact that Rowlands was made a blessing to hundreds of souls. People used to flock from every part of the principality, and to think nothing of travelling fifty or sixty miles for the purpose. On sacrament Sundays it was no uncommon thing for him to have 1500 or 2000, or even 2500 communicants!
The people on these occasions would go together in companies, like the Jews going up to the temple feast in Jerusalem, and would return home afterwards, singing hymns and psalms on their journey, caring nothing for fatigue.
Next month:
His licence withdrawn.